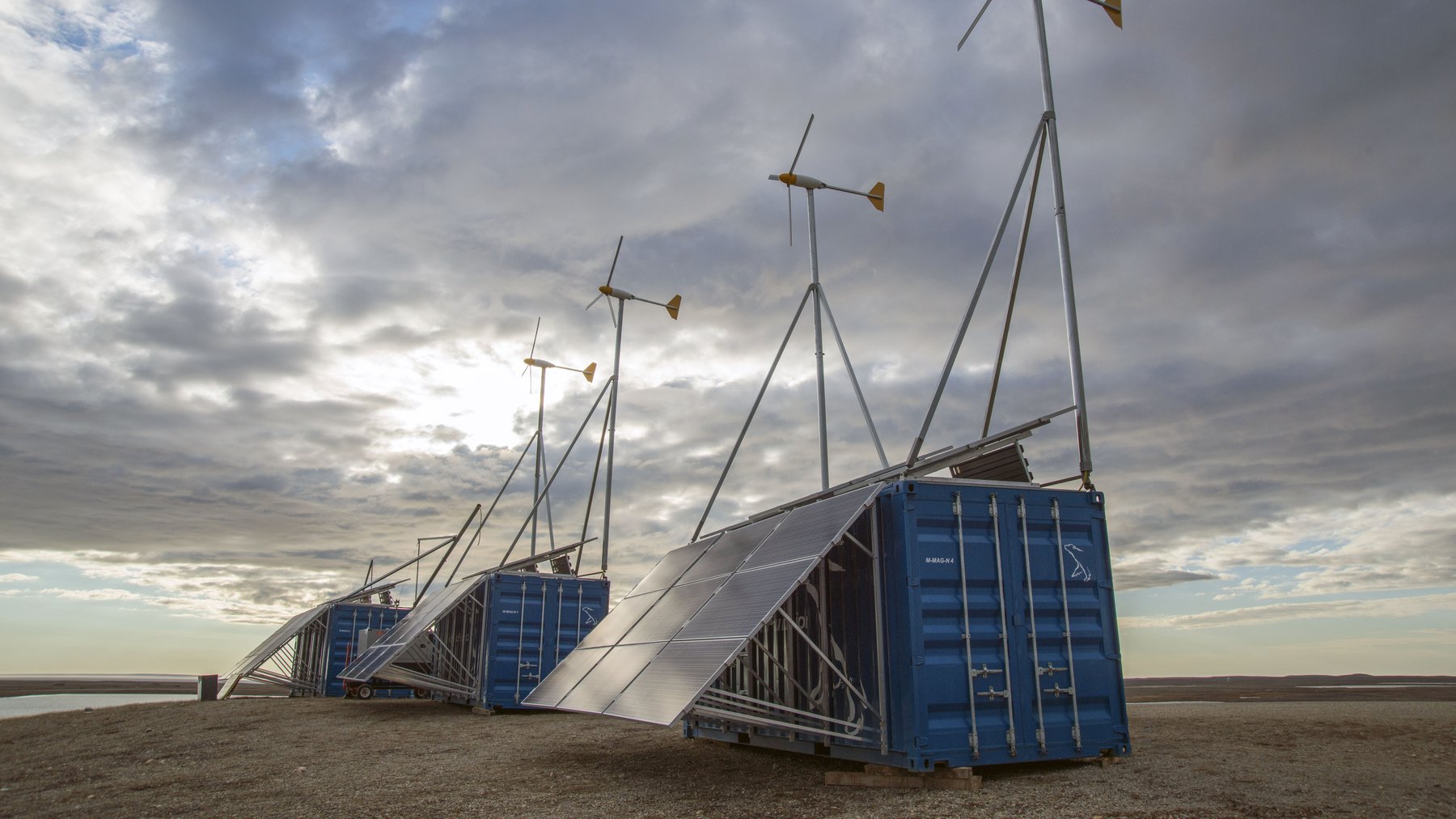 Built out of sea containers, the labs are heated, insulated and equipped with toilets, water purifiers and satellite communication links. The labs are also capable of plugging into existing power networks or running completely off the grid, drawing electricity through environmentally friendly solar panels or wind turbines.
Structural Features
Exterior corrugated steel
Front standard steel door
End loading dual barn doors with ramp
Large front clearstory windows with insulated louvres
All sides fully insulated with 5" spray rigid insulation, double on bottom
2x4 interior structure with plywood sheeting
Storage for ATV and diesel generator.
Interior Lab Room
Two stainless steel fold-down counters, about 8' long
Stainless steel sink
Portable water purification system, using optional holding tank or outdoor water
Six 120V circuits
LED lighting and
HVAC (5 kW)
Electrical Room
100-amp electrical panel with 120V and 220V AC power
18 gel-matt batteries with 1260Ah capacity
two wind-powered/battery-charged inverters
two solar-powered/battery-charged inverters
two AC inverters
ComBox for satellite uplink with system
Diesel generator command module
Capable of producing 10 kW continuously
Composting toilet
Solar Panels
15 solar panels producing 10 kW
Extruded aluminum frame mounting system, designed to break down easily for transport.
Wind Turbines
Two wind turbines producing 1.1 kW
20' masts, hinged at connecting points to allow easy maintenance of turbines
Alternative Power
20 kW diesel backup generator, extreme weather enclosure, heated fuel lines and tank, mounted on wheels for easy transport
Exterior Container Dimensions
Standard ISO 20' x 8' x 8'