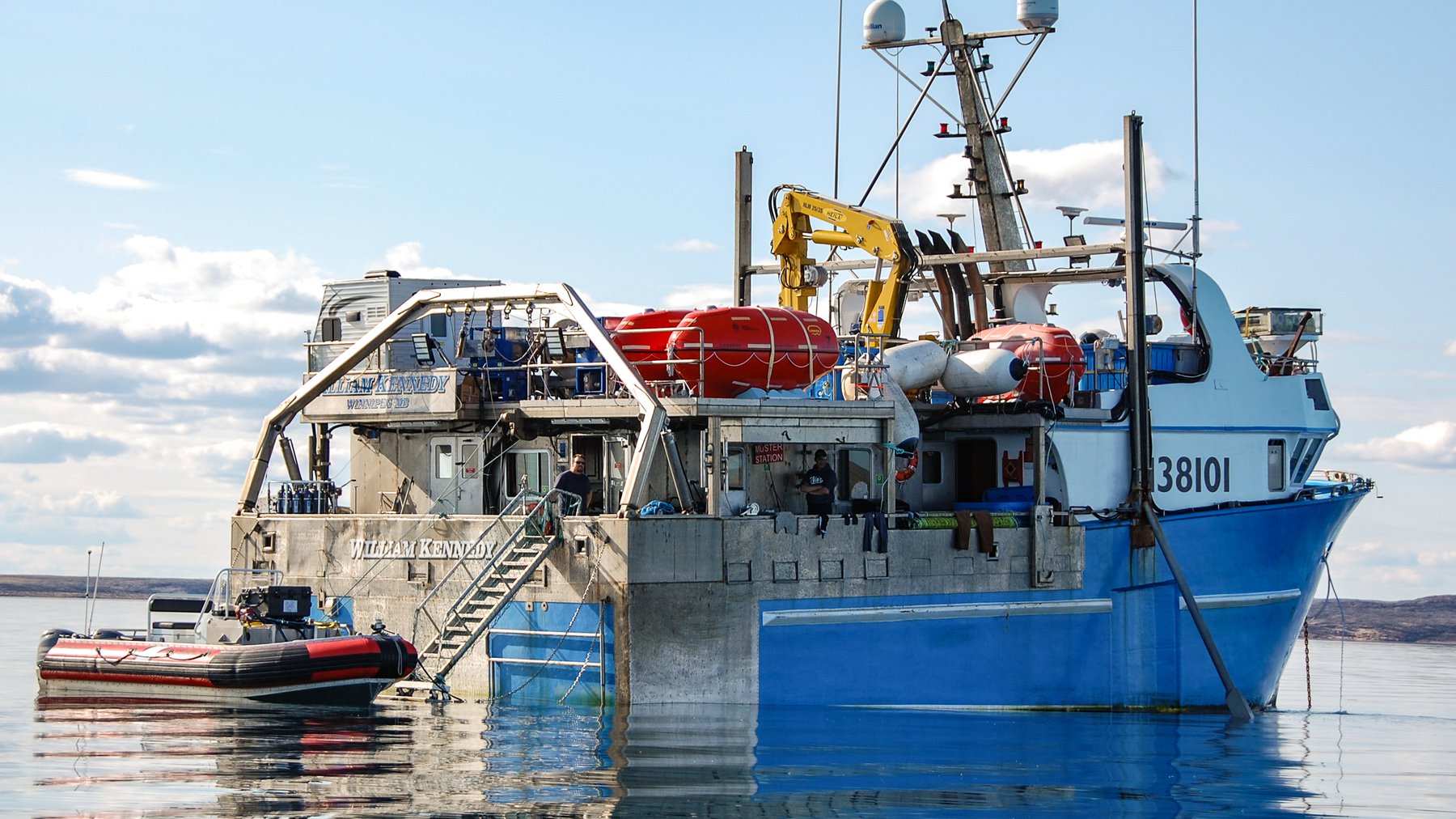 The William Kennedy is the first vessel of its kind dedicated to the research of the historic Hudson Bay Region. At 20 meters in length and drawing just 4 meters, the Kennedy is able to assess shallow near shore environments, previously inaccessible to larger research vessels.
Operating Region:
Hudson Bay and Atlantic Coast
Vessel Specifications:
Build Material: Kevlar-reinforced fiberglass
Length: 20 m (66 ft)
Breadth: 8.99 m (29 ft)
Draft: 4.1 m (13.5 ft)
Gross Tonnage: 145.16
Class of Voyage: Near Coastal 1
Cruising Range: 30 days / 3400 nm
Cruising Speed: 8 knots
Maximum Speed: 10 knots
Features:
5-ton retractable A-Frame (4536 kg)
9.5-ton HIAB crane (8620 kg)
(2) Electric science winches 340 kg (750 lbs.) w/ 1000 m Amsteel &
coax cable
(2) side-mounted line hauler
12 bottle rosette
Near-Surface Water Sampling via Manifold
Retractable Multibeam Pole
Dive Compressor & (9) x oxygen tanks
Gravity Corer
WASSP multibeam sonar
CCTV camera system
Vessel-wide communications system
(2) x 5.8 m (19ft) rigid hull Inflatable center console workboats
ROV
Crewing:
Complement: 20
Crew: 6
Berths Available: 14
Crewing Regime: 24 Hours
Operated by the Arctic Research Foundation in partnership with the University of Manitoba and the Churchill Marine Observatory.