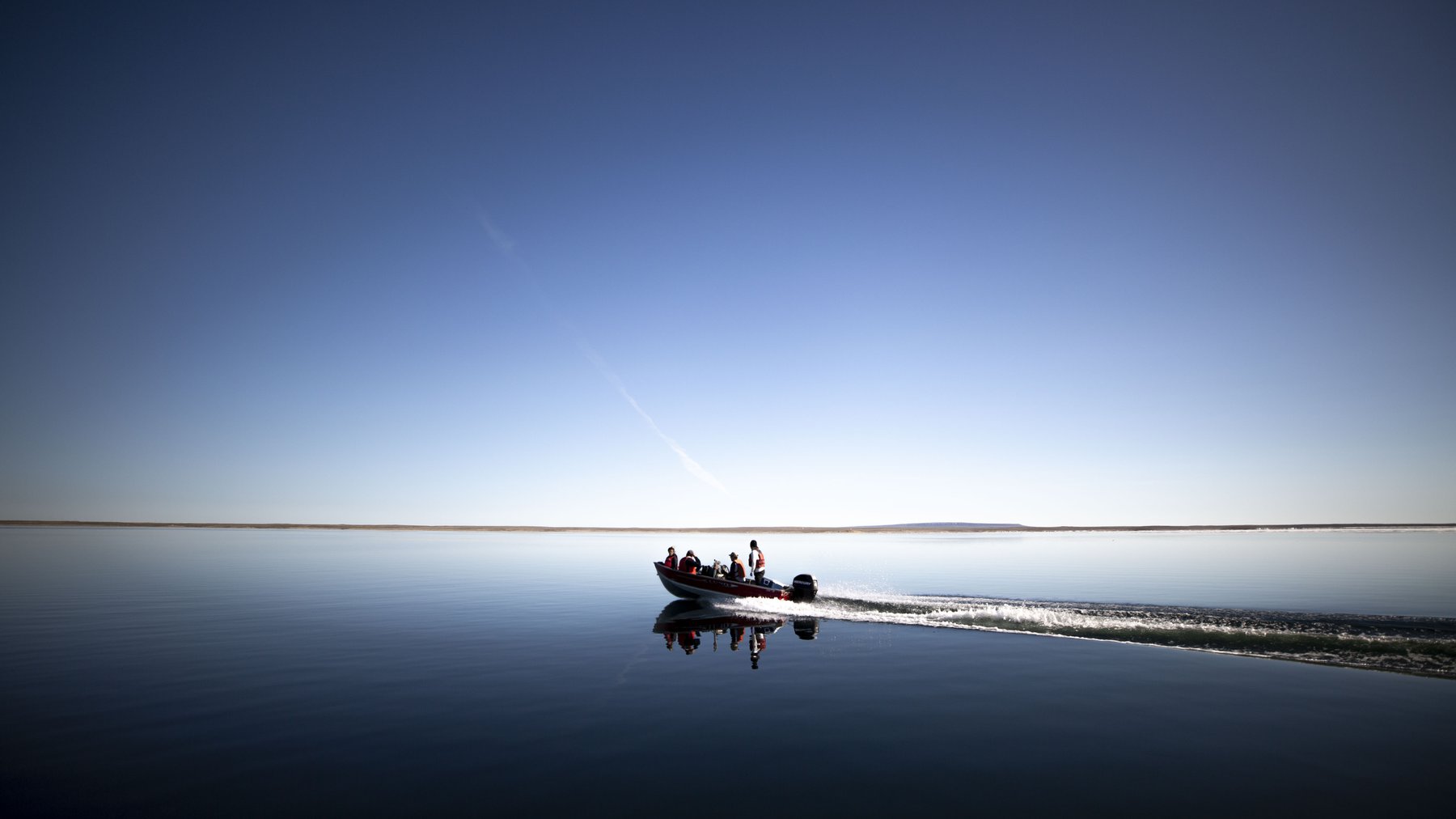 Arctic Research Foundation (ARF) is a private, non-profit organization creating a new kind of scientific infrastructure for the Canadian Arctic, through our operation of efficient, cutting-edge research vessels and self-powered mobile labs.
We mobilize and coordinate scientific, cultural and economic research in the Arctic through partnerships with governments, universities and other research institutions. At ARF we promote Indigenous community-led projects to advance the understanding of the region with traditional knowledge.
To achieve our mission and vision, we focus on two core activities.
Developing and Facilitating Arctic Infrastructure
We develop research ships and mobile science lab capacity in the Arctic. We source equipment and vessels and broker local partnerships for the provision of logistics, refurbishing, maintenance and learning opportunities. This creates economic opportunities for people in their own communities and on their own terms.
Connecting Cultural and Science-based Partners
We coordinate and facilitate scientific, cultural and economic activities, bringing together resources of governments, Arctic communities and research organizations to generate new knowledge at this crucial moment in its history.
ARF hires locally, and in partnership with companies in the provision of construction, refurbishment, shipping, food services, and lodging. Together, ARF and its partners invest in employment opportunities for local young people through skills training programs.
By deepening our presence in the region, we are building a new model for sustainable development.
Contact us to find out how we can work together.
Arctic Focus
ARF is also the proud host of Arctic Focus, a collaborative, online platform where Arctic explorers, researchers and communities share stories of the Arctic. Arctic Focus aims to foster more education about Canada's Arctic by encouraging in depth conversations about the region and amplifying Northern voices. Read our latest stories here.